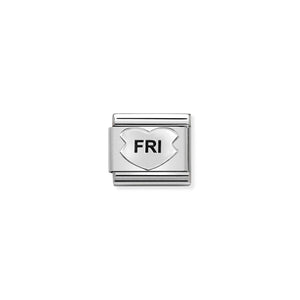 Sterling silver heart engraved 'Fri' with oxidised finish on stainless steel Nomination link. 
'Best' heart and 'Ends' hearts which can be added to make a three part set of charms that read 'Best Friends' when placed in a row are available to order separately under code numbers 330101 44 & 330101 46.
Fits classic bracelet.
Code: 330101 45
Presented in Nomination packaging.