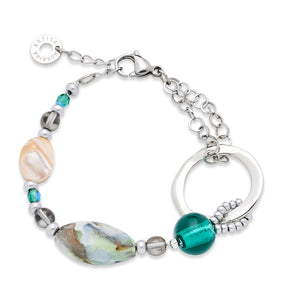 Marble effect beads with aventurine, beads with silver leaf. Beads with glossy mineral and silk-effect elements are combined with metallic
elements.
Components in stainless steel and galvanized metal alloy.
Length adjustable 19cm-23cm
Gift boxed.
Every item is unique as handmade genuine murano glass, colours and shapes may vary slightly from the image.