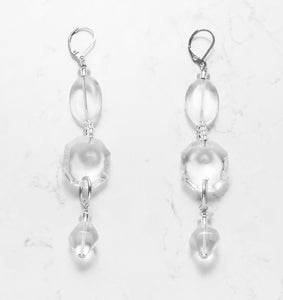 Drop earrings with diamond-shaped glass and crystal beads of various geometries that enhance the lustre and brilliance of the jewels.
Components in stainless steel and galvanized metal alloy.
Length 8cm
Gift boxed.
Every item is unique as handmade genuine murano glass, colours and shapes may vary slightly from the image.